Premium Packaging At Wholesale Prices
Custom Bags, Boxes & Tissue Paper
We offer consumers and retail business owners the opportunity to purchase retail packaging supplies at wholesale prices. With a stunning offer of free shipping on bulk orders over $500, you can really save some money! All your gift packaging supplies from shopping bags, gift boxes & wrapping paper qualify for 15% off. Retail shop owners, boutique shops, bakery owners and Mom & Pop shops will find the best offers for the upcoming holiday season and for everyday occasions.
Browse Our Retail Packaging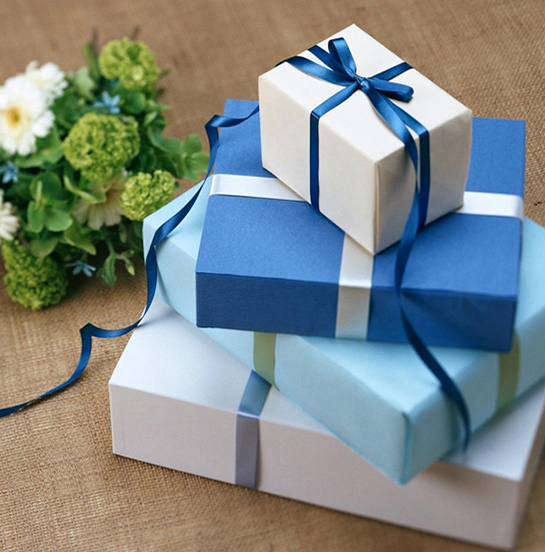 Retail Packaging - Custom Bags, Boxes & Tissue Paper | Bows 'N Bags
Is your marketing director taking advantage of the opportunity to have your retail brand hot stamped? All products that are labeled "Hot Stamp" can have your logo printed directly on the face of your bags. Our logo design team is eager and willing to work with you to create a new logo or if you have your own, great, you can use it! High quality custom logo designs give your business that competitive edge. Don't settle for anything less than the best when it comes to creating an image for your company's brand.
Our gift packaging products come in a wide range of colorful, unique designs and useful paper, plastic and fabric materials. Whether you are preparing for a wedding, a special occaision or just celebrating the season, be sure to order your retail packaging supplies that will last you throughout the year. Sending customers home with your high quality shopping bag is the best way to go. Our products are eco-friendly and many are made right here in the USA!.
Retail business owners will find low prices on 400 feet lengths of gift wrapping paper or 250 shopping bags as well as many other money saving discounts . Their most difficult job will be to narrow down the exact shopping bags and boxes that they want to give to their customers. With so many fashionable and fun new designs in our bows, bags and boxes it won't be hard to find something unique and affordable online.
Regular consumers can save money when planning for a wedding, a birthday or a special event. Our wide selection of favor boxes, pillow boxes and gift boxes can fit almost any party theme. Cello bags are a great way to wrap treats for birthday parties or neighborhood treat days. You can even wrap up your homemade candies and make them gift presentable.